Manual Mixing:Horizontal Airflow screen is a kind of screening machine making use of centrifugal force and cyclone for material separation.The whole machine is in a small size and light so that it is stable in operationfree from vibration and noiseand with its good sealed structureit is free from dust and performs in high efficiency.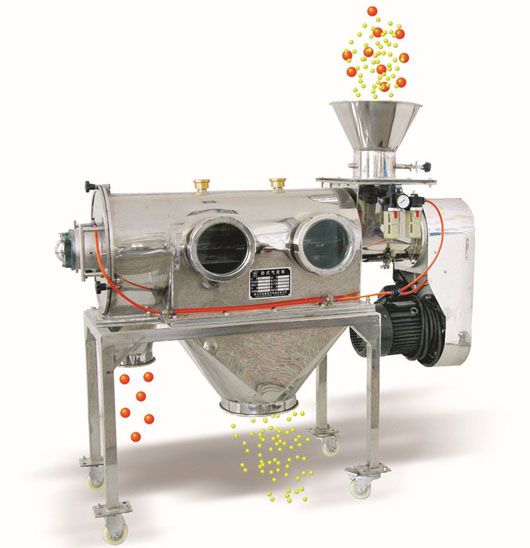 ► Introduction
and working principle
WQS horizontal Airflow screen is also called horizontal Centrifugal sieveor horizontal airflow sieving machine.The horizontal Airflow screen is a kind of screening machine making use of centrifugal force and cyclone for material separation.It is available with a cylindrical sieving chamber in which there are helical paddles supporting rotation motion.Airflow screen is designed with two outlets. Fine materials that can pass through the screen mesh are discharged via the fine material outlet,while others that can not pass through the screen are discharged from the coarse material outlet along the wall of the screen cylinder.
►

Features
1.Single or multiple machine use,for a long time continuous operation,safe and reliable.
2.The new outer spherical bearing,prolong service life.
3.The machine is small in size,light weight,smooth and no vibration,no noise,sealed performance is good,no dust,high efficiency.
4.The essence of agglomerate material is broken again.
5.Sieve washed by a whirlwind,can automatically clear the net.
6.The shell structure is novel,simple installation,easy to control.
7.The machine can form a complete set,with the pneumatic conveying system string directly into the wind road,save resources.
8.New design:the gas protection system will be able to purify air after losing to equipment at both ends,can effectively reduce the equipment produced in the process of operating temperature;Of gas bearing formation of isolation layer,thus eliminating dust to enter,effectively prolong the service life of bearing,reduce the maintenance frequency,improve work efficiency.
9.Special design,meet special requirements.
►S
tructure diagram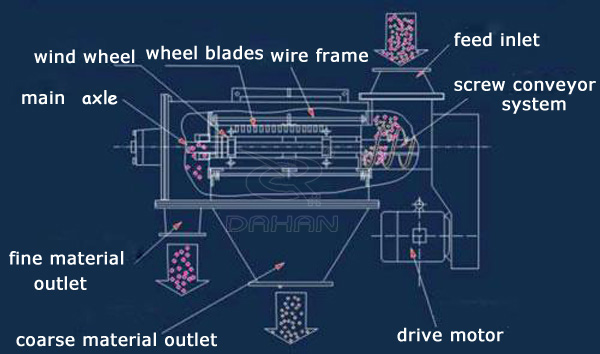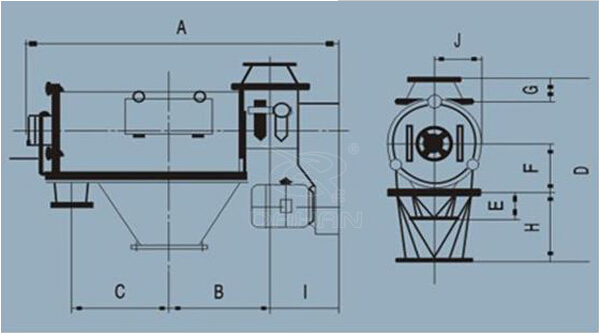 ►
parameters


► Application
Horizontal Airflow screen is especially suitable for grinding plant powder, Such as: Chinese herbal medicine powder; Spices: curry powder, ginger powder, garlic powder, chili powder , pepper powder material etc. Cosmetics, nano tio2 , mica powder, pearl pigment superfine powder and so on.